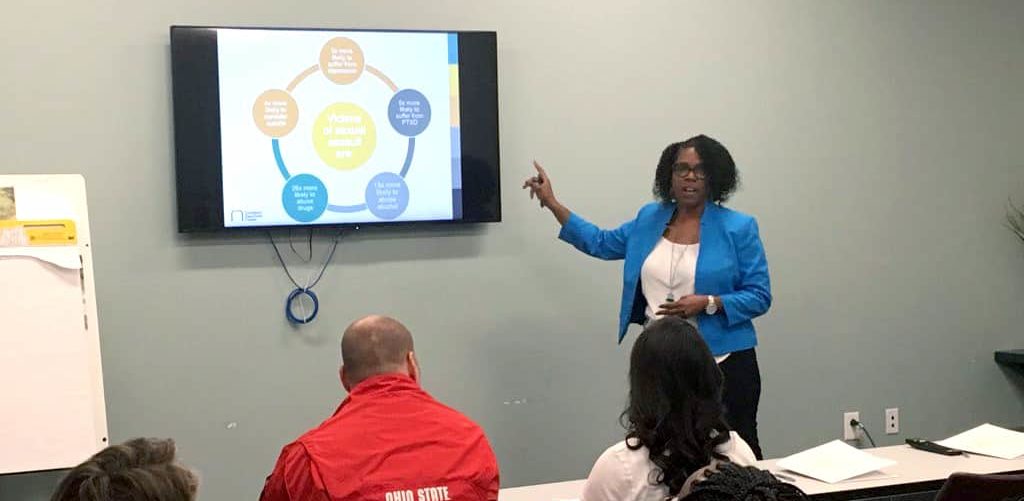 Through the Training Institute, Cleveland Rape Crisis Center is pleased to offer expertise on preventing, responding to and supporting survivors of sexual trauma. We offer trainings for a variety of professionals, including law enforcement and first responders, social service professionals, educators, and more.
Training Institute Calendar
April 16, 2020
K-12 Educational Institutions' Response to Sexual Assault (Virtual Training)
Presented by Shelley Hunt, CA, Director of Victim Services
April 23, 2020
Countering Predatory Behaviors with an Equitable Response for All Survivors (Virtual Training)
Presented by Teresa Stafford, Chief Advocacy Officer
April 27, 2020
Bystander Intervention (Virtual Training)
Presented by Joshua L. Hill, CHW, Prevention Specialist
April 30, 2020
Ethics (Virtual Training)
Presented by Kirsti Mouncey, LISW-S, LCDCIII, Chief Program Officer
May 7, 2020
Incorporating Motivational Interviewing when Working with Survivors of Sexual Violence (Virtual Training)
Presented by Phillip Coe Jr., Manager of Victim Services
Request a Professional Training
To request a professional training tailored to your organization, please call (216) 658-2786, or request a professional training online.