Ask someone who knows. Talk to someone who cares.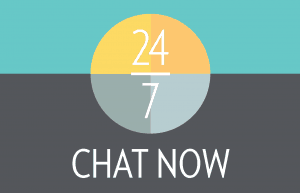 Cleveland Rape Crisis Center's Crisis & Support Hotline provides 24/7, free and confidential support and information for survivors of sexual violence and their loved ones, as well as others seeking information or resources.
Reach the Crisis & Support Hotline anytime of the day or night:
We're here to listen and help whether you were hurt yesterday, last week, months ago or decades ago.
Cleveland Rape Crisis Center serves survivors of rape and sexual abuse in Northeast Ohio, including Cuyahoga County, Lake County, Geauga County and Ashtabula County. For a list of resources in other areas, please view our Additional Resources page.
How can the hotline help me?
We will believe you and listen without judgment
Confidential support
Resources to help with your next steps toward healing and recovery
Make an appointment to access Cleveland Rape Crisis Center counseling and victim assistance services
Referrals for immediate and long-term support
Who can use the hotline?
Any survivor of rape, sexual abuse, sexual assault or exploitation
People of any age or gender
Friends, family and supporters of survivors of rape or sexual abuse
Professionals who support sexual assault and sexual abuse survivors
When should I use the hotline?
Any hour of the day or night
Immediately after a rape or sexual abuse, or years or decades later
Why use the hotline?
You just need someone to talk to
You are having trouble sleeping, having nightmares or anxiety
You are seeking information, resources or wondering what to do next
To learn more about your options for reporting or accessing resources such as assistance with the criminal justice system, or counseling
You are wondering how to help someone who has been raped or sexually abused
Is it anonymous?
Yes. We won't ask you for any identifying information; how much information you share with us is completely up to you.
Who staffs the hotline? Who will I be speaking with?
You will speak with a specially trained Cleveland Rape Crisis Center Advocate. Our Hotline Advocates are specially trained and are here to listen, support and help you.
Chat with a trained advocate 24 hours a day, 7 days a week for information and support.