Register Now for Girls Kick Butt Empowerment Day on April 16 March 1, 2016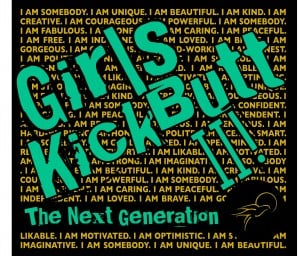 Girls Kick Butt II! The Next Generation
An empowerment day for girls 10-18
Saturday, April 16, 2016 – 10 a.m. to 3 p.m.
Girls Kick Butt II! The Next Generation is a fun-filled day for girls 10-18 and their parent or supportive adult focused on inspiration, support and empowerment. Self-esteem building activities like interactive conversations, drumming, yoga, mask-making and self-defense are teen-centered and fun!
Girls Kick Butt! provides a forum for girls to express their views, ask questions and learn skills, attitudes and behaviors that promote safety and empowerment.
Cost
The conference is free and includes breakfast and lunch
Location
Forest Hill Presbyterian Church
3031 Monticello Blvd.
Cleveland Heights, OH 44118
Registration
Registration for this all-girl empowerment day is now closed. For more information, please call (216) 619-6194
Presented in partnership with The CARE TEAM, Renee Jones Empowerment Center, MetroHealth, UMADAOP, Golden Ciphers, Extended Family, Different Like You, Yoga Roots, Windhorse Yoga & Bodywork, Domestic Violence & Child Advocacy Center, Dr. Tyffani Monford Dent