Let's Talk: SAAM 2022 Toolkit March 24, 2022
April is Sexual Assault Awareness Month (SAAM). Cleveland Rape Crisis Center's theme for SAAM 2022 is Let's Talk.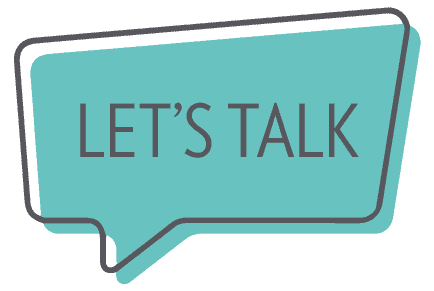 This April, Let's Talk about supporting survivors of rape, sexual abuse, and human trafficking. Let's Talk about believing survivors and ending victim-blaming. Let's Talk about preventing violence from happening in the first place.
9 Ways to Get Involved this April
You can make a difference during Sexual Assault Awareness Month! Here are nine ways you can help raise awareness:
Wear Teal on April 5 and post a photo on social media. 
Does your office or company have a newsletter? Share information about SAAM in your April email.
Spread awareness on social media with these sample messages. 
Participate in an Ambassador Training or one of many SAAM events. 
Print and hang a SAAM 2022 poster in your classroom or office.
Submit a message for the Dear Survivor project. (En español.)
Email educationoutreach@clevelandrcc.org to request a SAAM education program for your school, place of worship, or organization. 
Learn about Cleveland Rape Crisis Center's services so you can share with a survivor in your life.
Donate online or start a Facebook Fundraiser to support survivors in our community.
Additional SAAM Resources to Share
Read, print, and share the following resources with your students, colleagues and friends.
Need to talk? We're here to listen. Text or call (216) 619-6192 or (440) 423-2020 or chat on our website.