Cleveland Rape Crisis Center would like to recognize the hard work and tireless effort of the Sing Out! 2023 Host Committee.
Co-Chairs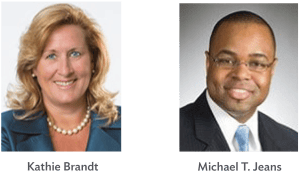 Katherine D. Brandt, Partner, Thompson Hine LLP
Michael T. Jeans, President & CEO, Growth Opportunity Partners
Sing Out! Host Committee
Mayor (Retired) Bruce H. Akers
Rita Andolsen*
Kristen Baird Adams
Kelley J. Barnett*
Susan Berger
Subodh Chandra
Joanne Clark
Richard Clark
LeShun "Ship" Collins*
Colleen M. Cotter
Kenneth Couls*
Marleina Davis*
Blake A. Dickson
Amanda Doney*
Howard Epstein
Judi Feniger
Brynna Fish
Susan Fuehrer*
Andrew Goldwasser*
Elizabeth A. Grove*
Amy Hall*
Trevor Hardy*
Chief Clayton Harris*
Julie Harris*
Halle Hebert*
Kate Hubben
Liz Huff
David Kistler*
Da'na Langford*
Jonathan Leiken
Gregg Levine
Nicole McKinney-Johnson*
Douglas A. McWilliams*
Alan Melamed*
Laura Mimura
Amy Main Morgenstern
Marc H. Morgenstern
Adrienne Ferraro Mueller*
Chief Kevin Nietert*
Megan O'Bryan
Colleen O'Neil
Rosita Ortiz*
The Honorable Diane M. Palos
Jeffery Patterson*
Julia Pollock
Larry Pollock
Elizabeth "Lisa" Radigan*
Robert H. Rawson
Dr. George Robles*
Meenakshi Sharma*
Katie Sheehan*
Rita N. Singh
Mike Stovsky
Jill Stovsky
Michelle Tomallo*
Mayor Kathy Urdang Mulcahy
Mary Cole Watson*
Jeffery Weaver*
Carolyn Williams*
Sheila Wright*
As of 5/8/2023.
*Denotes Cleveland Rape Crisis Center Board Member