Sing Out! for Cleveland Rape Crisis Center
Cleveland Rape Crisis Center would like to recognize the hard work and tireless effort of The 2023 Sing Out! Chorale Benefit Host Committee.
Event Co-Chairs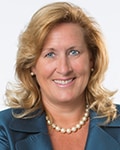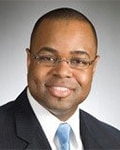 Kathie Brandt, Partner, Thompson Hine LLP, and Michael T. Jeans, President & CEO, Growth Opportunity Partners
Sing Out! Host Committee
Mayor Bruce H. Akers
Rita Andolsen*
Kristen Baird Adams
Kelley Barnett*
Susan Berger
Subodh Chandra
Mary Cole Watson*
LeShun Collins*
Colleen M. Cotter
Ken Couls*
Marlena Davis*
Blake Dickson
Amanda Doney*
Judi Feniger
Adrienne Ferraro Mueller*
Brynna Fish, MSW
Sue Fuehrer*
Andy Goldwasser*
Beth Grove*
Amy Hall*
Trevor Hardy*
Julie Harris*
Chief Clayton Harris*
Halle Hebert*
Kate Hubben
Liz Huff
David Kistler*
Da'na Langford*
Jonathan Leiken
Nicole McKinney-Johnson*
Doug McWilliams*
Alan Melamed*
Laura Mimura
Amy Morgenstern
Marc Morgenstern
Chief Kevin Nietert*
Megan O'Bryan
Colleen O'Neil
Rosita Ortiz*
Diane M. Palos
Jeff Patterson*
Julia Pollock
Larry Pollock
Lisa Radigan*
Bob Rawson
Dr. George Robles*
Meenakshi Sharma*
Katie Sheehan*
Rita Singh
Mike Stovsky
Jill Stovsky
Michelle Tomallo*
Mayor Kathy Urdang Mulcahy
Jeff Weaver*
Carolyn Williams*
Sheila Wright*
As of 3/17/2023.
*Denotes Cleveland Rape Crisis Center Board Member