Melissa Winfield Named Chief People & Culture Officer September 23, 2021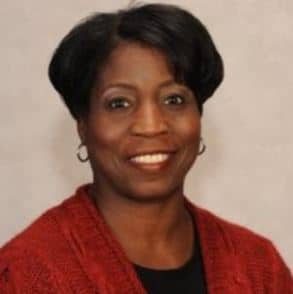 Cleveland Rape Crisis Center (CRCC) has named Melissa Winfield as Chief People & Culture Officer. Ms. Winfield will lead diversity, equity and inclusion efforts and develop the strategy and execution of attracting, retaining, engaging, motivating and developing talent.
Melissa comes to CRCC with a wealth of nonprofit leadership experience having served for the last decade as Chief Executive Officer at Lake Metropolitan Housing Authority.  Prior to that, she served in a Human Resources role for the housing authority and as Assistant Vice President at Beech Brook, a children's behavioral health agency with nearly 500 employees.  One of her proudest accomplishments was leading an "Employer of Choice" initiative.
"As we build momentum for CRCC to have an even greater impact on survivors and our community, a key ingredient is developing our team of dedicated, expert employees to perform at their best.  Another ingredient is nurturing our trauma-informed organizational culture so that employees of diverse backgrounds feel safe, welcome and included", said Sondra Miller, President & CEO, Cleveland Rape Crisis Center. "We are proud that Melissa will bring her extensive executive and human resource experience to her new role at the Center building even more momentum toward strategic growth and operational excellence."
During her decade with the housing authority, Melissa was credited with transforming the way the agency interacts with tenants, employees and community stakeholders and regaining the agency's reputation as a trusted community partner. 
Among the many recognitions Ms. Winfield has received for her work, she was the recipient of the 2015 Woman of Achievement award. Honored as a "Woman Rising" – this award recognizes women who have helped others accomplish their goals against great odds or have done so themselves.
Ms. Winfield holds a Master of Business Administration (MBA) Business Administration and Management from Cleveland State University.
# # #
About Cleveland Rape Crisis Center
The mission of Cleveland Rape Crisis Center is to support survivors of rape and sexual abuse, promote healing and prevention, and advocate for social change. In 2020, the Center provided counseling, advocacy and crisis intervention services to 10,000 rape and sexual abuse survivors and reached thousands more through its prevention, education and training programs in Cuyahoga, Ashtabula, Geauga and Lake counties. For more information, visit clevelandrapecrisis.org or call 216-619-6194. The Center's 24-hour Crisis & Support Hotline is 216-619-6192 (call/text) or clevelandrapecrisis.org/chat.