With Cosby sentencing and Kavanaugh allegations, how are rape victims responding? (Cleveland 19) September 25, 2018
"Bill Cosby's sentencing comes just as the case against Supreme Court nominee Brett Kavanaugh gets even more heated.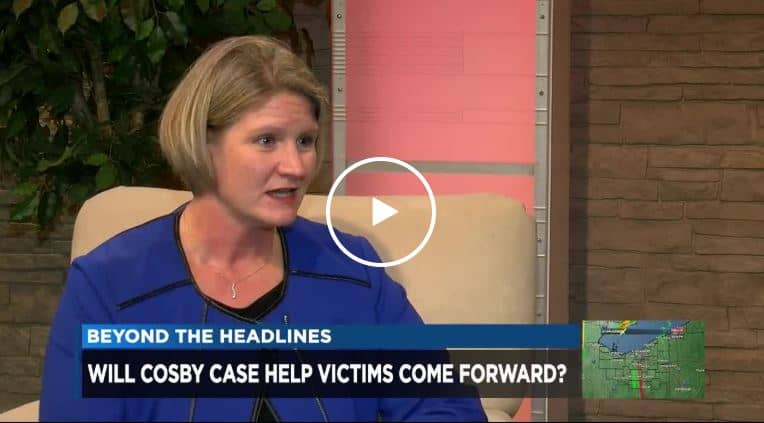 "Sondra Miller, president and CEO of Cleveland Rape Crisis Center, tells Cleveland 19 these media headlines have inspired victims to call the center.
"In fact, there's been about a 15 percent increase in calls over the last week and a half.
"Some are even second time callers from years ago who feel this is part of their healing journey.
"This led to a national conversation about the reliability of past memories. Miller said, 'I don't think any two survivors have the exact same story, but we do hear from thousands of people who survive rape or sexual assault who say, 'I don't remember it all at once,' or 'It's really fuzzy to me. I remember this certain little detail, but not the next three things that happened.'
"Dr. Ted Huey told 'CBS This Morning' that 'there's a misconception that emotion and trauma are bad for memory. The way our brain tags what's important to be remembered is emotion.'
"Huey went on to say in these emotionally charged moments, trauma survivors sometimes have vivid memories of strange details like a sweater the attacker was wearing, but not their face. Miller says the Cleveland Rape Crisis Center gets thousands of calls from victims in similar positions like Cosby's victims who are unsure what to do.
"'It's always a survivor's choice whether they're interested in counseling or interested in reporting to law enforcement. It's not our job to tell them what to do. It's our job to support survivors,' said Miller.
"Miller reminds everyone these calls are confidential and the hotline is answered 24/7. The number is 216-619-6192."
Continue Reading: With Cosby sentencing and Kavanaugh allegations, how are rape victims responding?
This article was originally published by Cleveland 19.