Sexual Assault Awareness Month 2020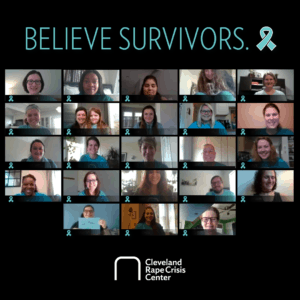 Thank you to everyone who supported survivors, promoted healing and prevention, and advocated for change during Sexual Assault Awareness Month, in the midst of this challenging time.
At the same time that we were adapting to provide many services to survivors remotely and through telehealth, we still were able to educate people about sexual violence, help people support survivors in their lives, and support survivors in many innovative ways.
Here are a few examples of activities during April:
• The Education and Outreach team pivoted in April to provide virtual programming to 272 people, through prevention presentations, and seven outreach presentations and workshops.
• CRCC virtually trained 205 professionals on topics such as K-12 institutions' response to sexual assault, ethics, and bystander intervention.
• The Community Engagement team asked survivors to share messages of support with each other through its Survivors Together video, and shared many resources on social media including Self-Care During Times of Uncertainty / 10 prácticas positivas que puedes intentar hoy and new printable coloring pages.
• CRCC staff wore teal to show support for survivors of the SAAM Day of Action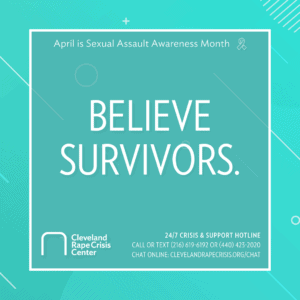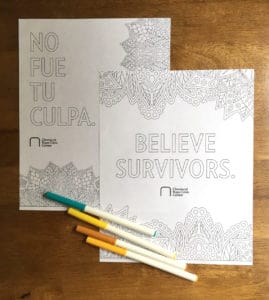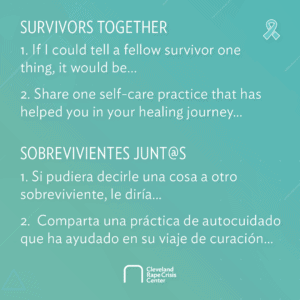 Thank you to everyone for supporting survivors during April and all year long.