We're here for you at Baldwin Wallace University.
Cleveland Rape Crisis Center is proud to partner with Baldwin Wallace University to offer convenient access to comprehensive services and resources on campus for students, faculty and staff impacted by all forms of rape and sexual abuse.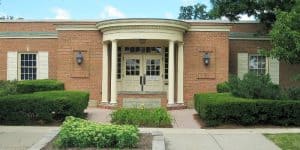 Hours
We offer flexible scheduling options for victim assistance and counseling, and will work with you to schedule appointments at a time that is convenient for you.
Fall 2019 walk-in hours:
Tuesdays:  2:00 p.m. – 5:00 p.m.
Wednesday: 9:00 a.m. – 1:00 p.m.
Friday: 9:00 a.m. – 2:00 p.m.
Services Offered On-Site
Individual Counseling
Victim Assistance*
Prevention and Education Services*
Professional Training
*Available in Spanish
Survivors are welcome to access any services offered at Cleveland Rape Crisis Center's main office.
Location
Student Health/Counseling Services, 207 Beech St., Berea, OH 44017
Directions
The Health Center is located on Beech Street off of E. Bagley and is across from Lou Higgins Center. The front desk staff will direct you to Cleveland Rape Crisis Center's office.
Parking
Parking is located on Beech Street directly next to the Health Center.
Immediate Support
Cleveland Rape Crisis Center's Crisis & Support Hotline provides 24/7, free and confidential support and information for survivors of sexual violence and their loved ones, as well as others seeking information or resources. Call or text (216) 619-6192 or (440) 423-2020 or chat online.