Employee Highlight:

Marci Lieber
What is your role at CRCC, and what do you do?
I am the Manager of Case Management Services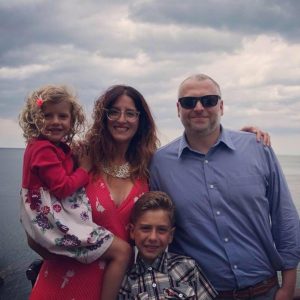 When did you start at CRCC?
January 7th, 2017.
Which CRCC location(s) do you normally work from?
I am based out of the Shaker Square office, but travel to other offices depending on which location is most convenient for the client.
What is your favorite thing to do in your role?
I really enjoy getting to work directly with our clients now, as opposed to my former position, which was focused on more macro and external efforts to educate the community on CRCC services. I have a deeper appreciation for the impacts of trauma and the many challenges that our clients face every day. I very much enjoy seeing successes, no matter how small they may seem.
What do you do outside of your work for fun?
Outside of work you will mostly find me with my children (Theo, 9 and Ruby, 5), spending time cooking, BBQ'ing with friends, traveling when I can, and just enjoying being outdoors (weather permitting, of course!).
What do you do for self-care?
For self-care I eat as much Pho as possible, and clean.
What are you reading/listening to currently?
I am currently reading, "You are a Bad Ass" by Jen Sincero, and some of my favorite bands I listen to on the regular are Beach House, Blonde Redhead, Low, and Stereolab.