5 Things to Do for Human Trafficking Awareness Month January 7, 2020 January is Human Trafficking Awareness Month
This January, you can show your support for survivors and help Cleveland Rape Crisis Center spread awareness about the issue of human trafficking.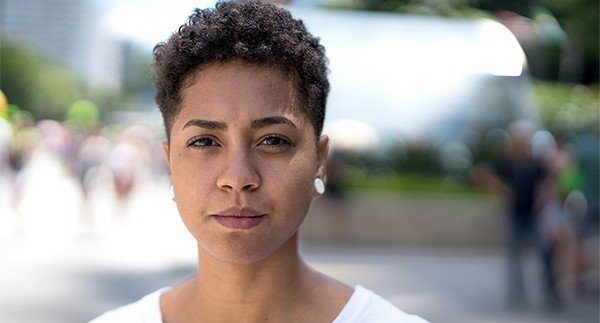 Start with these five action steps today:
1. Be informed. Take some time to learn about human trafficking and sex trafficking in our community. Read Cleveland Rape Crisis Center's 10 Things to Know about Sex Trafficking (En Español: 10 cosas que hay que saber sobre el tráfico sexual), recognize common myths about trafficking, and hear stories from survivors of sex trafficking.
2. Attend an event or tune in online. Cleveland Rape Crisis Center is proud to participate in a variety of in-person and virtual events during the month of January. View our Human Trafficking Awareness Month calendar of events to learn more.
3. Learn the Project STAR hotline. Did you know Cleveland Rape Crisis Center offers the Project STAR (Sex Trafficking Advocacy & Recovery) Hotline for survivors of sex trafficking and others in the community seeking information and help related to human trafficking? Reach the 24-Hour Hotline by calling 855-431-STAR (7827).
4. Share our Human Trafficking Awareness signs. Print out a "Human trafficking happens here" or "I support survivors of human trafficking" sign and post your picture on social media with the #HumanTraffickingAwarenessMonth.
5. Add our Human Trafficking Awareness frame to your profile picture on Facebook.  Show your support and help spread awareness during the month of January.
---
Through Project STAR (Sex Trafficking Advocacy and Recovery), Cleveland Rape Crisis Center provides specialized victim assistance, counseling, case management, professional training, and a 24-hour hotline to survivors of sex trafficking in Northeast Ohio.